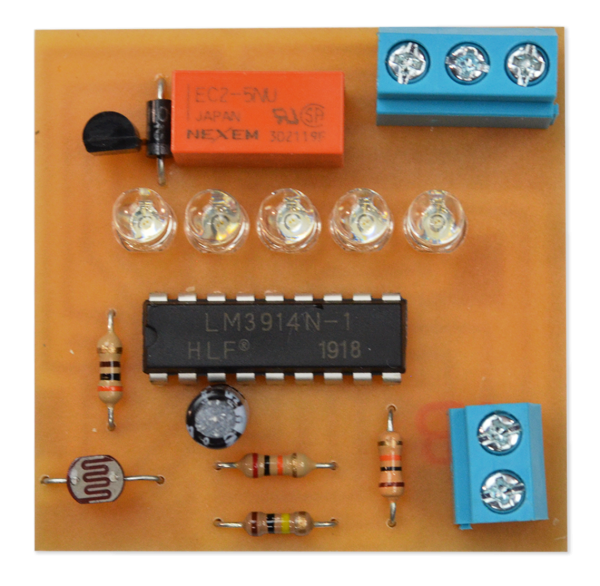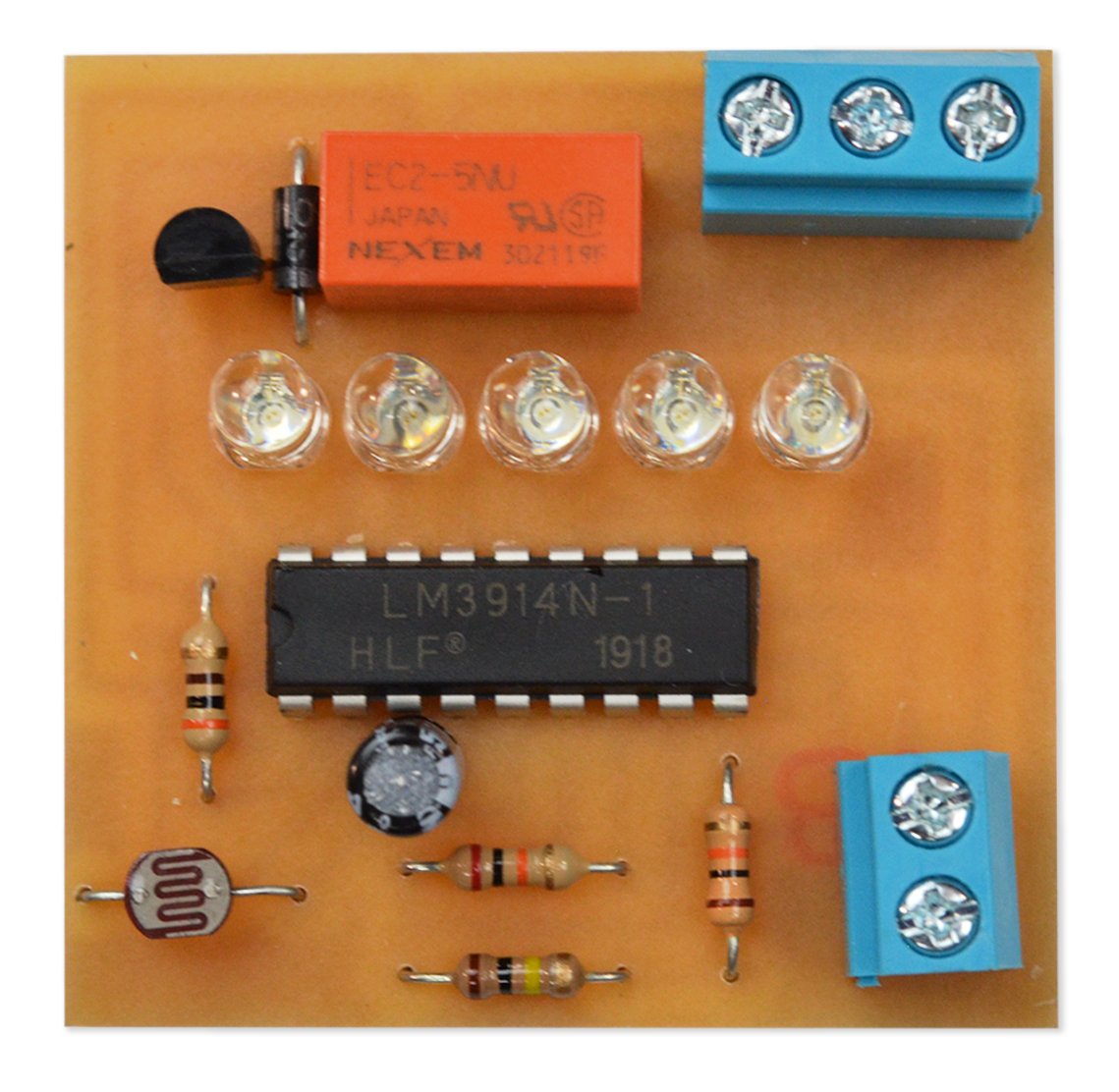 113- LMIC Dark Sensor
$29.95 – $79.95
This circuit is similar to the Arduino Light Meter, but instead of using an Arduino, we are using an IC Chip. The bomb is placed in the light, and the bomb is stable. When the ambient light decreases, the resistance on the voltage divider of LDR1 and R1 starts to increase, allowing the IC Chip to compare the voltage felt at Pin5 against the reference voltage.
Choose "Full Kit (PCB + Parts)" for a solder kit that includes all required parts for the build, a quick reference card and support from our amazing community of makers.
Choose "Assembled and Tested" for a fully assembled and tested ready to use device and reference card.