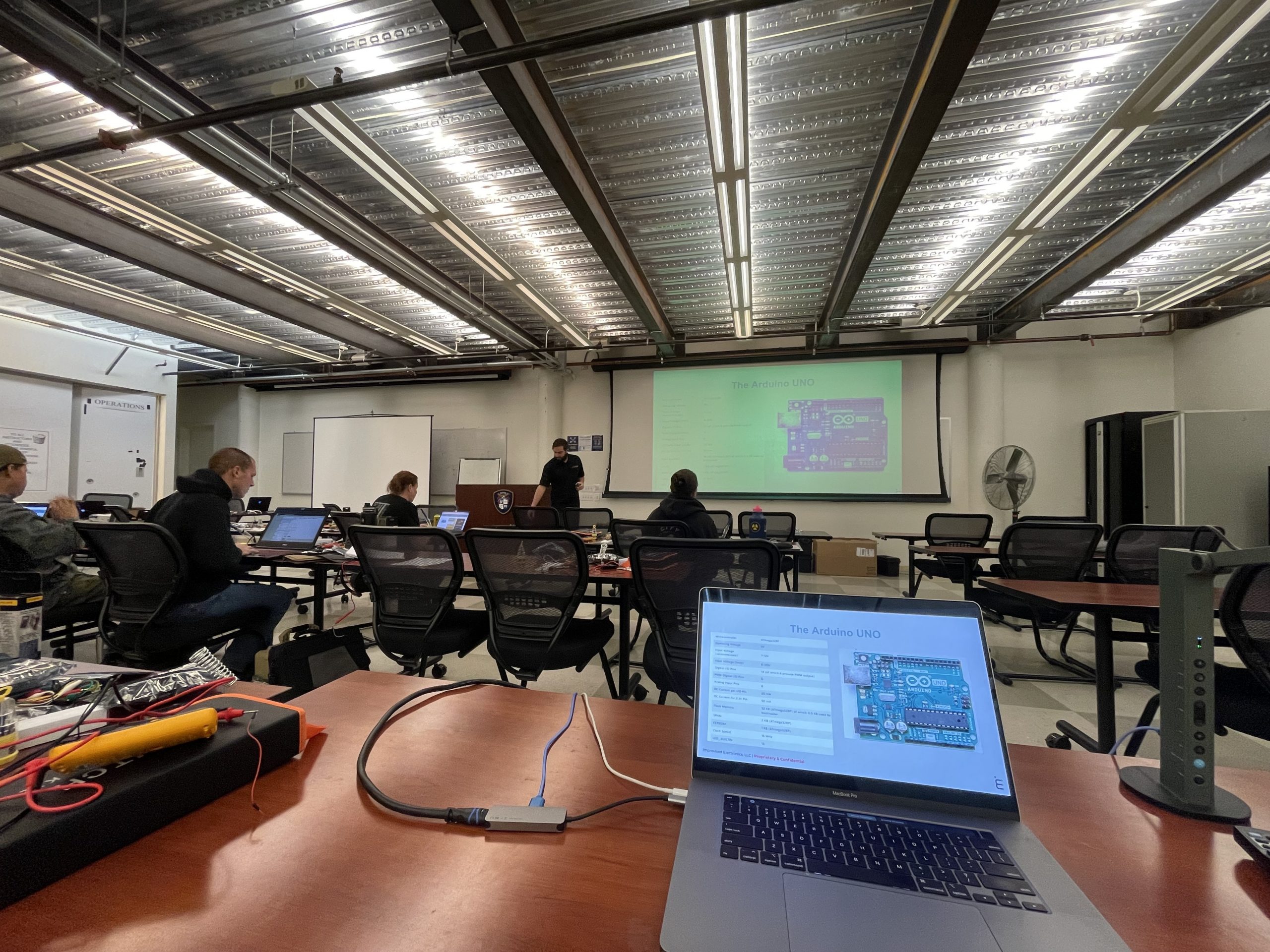 IED / EOD
Training Courses
Areas of Expertise:
Advanced Circuitry and Explosive Device Training, Development and Integration
Curriculum and Education Program Development
Anti-Terrorism / Force Protection Tactics, Techniques and Procedures
Providing IED support and training to DoD, DoS and Law Enforcement agencies
Applied Explosives Technologies and Countermeasures
Tactics, Techniques, and Procedures Development
Threat, Vulnerability and Risk Assessments
Crisis/Consequence Management
Technical Intelligence
Battlefield Effects
MUCH MORE
Student Reviews:
"Improvised Electronics provided an outstanding product for every experience level in attendance, from our most junior tech to experienced team leaders. His unique instruction style allowed the class to truly understand the fundamentals behind circuit theory, proper build technique, and practical application. Rather than simply mimicking schematics on breadboards like some other courses, Jeff ensured each student comprehended the concept and purpose behind each circuit, both in commercial and IED use. Additionally, he had a tremendous balance of classroom learning and practical exercises, allowing everyone to put the lessons of the day into practice right away. I would recommend Improvised Electronics to any EOD shop looking to establish a baseline of electronics knowledge for their troops, or to build upon previous knowledge of more experienced technicians."
Q&A:
Our electronics courses are focused on getting you ready to make your own training devices. We don't copy breadboards from Powerpoint. We breadboard from schematics and then hand you that circuit on a PCB to build a device from. I teach electronics more like they do at ET School and less like JATAC.
1. Are they able to be tailored to the customer?Absolutely. We have topics broken down into modules. You can mix and match. I'm always happy to make sense of a circuit you might have come across. I have a pretty extensive library.
2. Who are the instructors and what qualifications do they have?It depends on the course. I was a Navy ET stationed at AIEDD. I teach electronics. I have a pool of EOD guys with varying backgrounds. Lots of SOF experience in the pool. I used them for some custom moving and shooting courses for the Navy guys.
3. At what level do they teach? We teach to your level. We will have a few phone calls before we arrive to assess your needs. I believe in strong fundamentals for the electronics class. Students need to be able to calculate values, read schematics and use test equipment to build and troubleshoot devices.
4. Are these courses mostly awareness, DA action (SOF) Support, CONUS Operations. Pre-Deployment awareness? We've done a little of each of those. We taught every ATF CES guy in the country electronics over the last 2 years. We did a SOF integration course for the Navy with T1G. The Army and Air Force have used our Comprehensive Electronics Course to satisfy their pre-deployment requirements instead of JATAC on a few occasions.