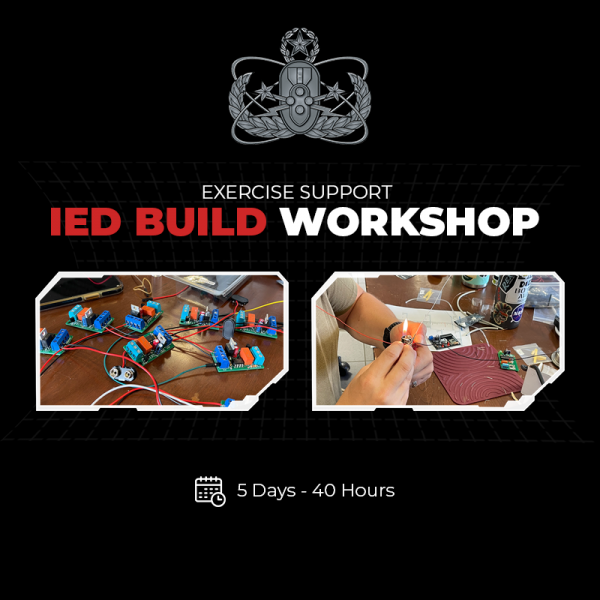 IED Build Workshop
$24,750.00
This workshop will enable your unit to support a large exercise with 100 IED devices.
Our staff will handle all the logistics to get the materials and tools to your location.
We will also send an instructor to facilitate the build while teaching vital skills to the students. 
You will select ten individual devices from our menu to be built during the training. 
To save time, the circuit boards for the devices will be assembled and tested in our lab. 
Description
We provide:
Circuit Boards 
Triggers
Wire 
Containers 
Hand Tools
You provide:
Facility 
EOD Techs 
Power Tools